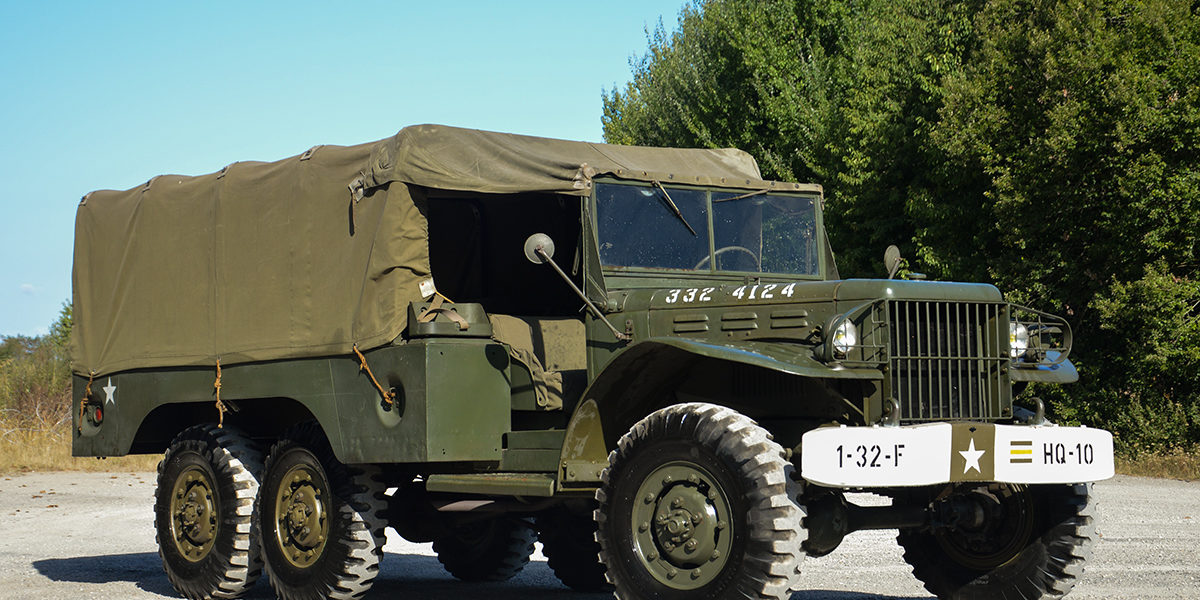 History
John Francis Dodge was born in 1864 in Michigan and his brother Horace Elgin in 1868.  Early on they both showed a great interest in mechanics.  They first worked in Canada where they were able to rent an area within the company that hired them and started by manufacturing bicycles.  In a time of booming auto industry they soon reoriented their activity, meeting success with their customers.  They returned to the USA in 1901 where they met Henry Ford.  Their cooperation, the Dodge brothers having bought shares of the Ford company, was the real start of their great industrial adventure. The Dodge WC series was a range of light military trucks produced by Dodge during World War II. The series included 4×4 and 6×6, with or without winch, weapon carriers, telephone installation trucks, ambulances, reconnaissance vehicles, mobile workshops and command cars. WC was a Dodge model code: W for 1941 and C for half-ton rating. The C code was retained for the ¾ ton and 1½ ton 6×6 Dodge.  It was preceeded by the VC models.  By a play of words, WC was also to mean Weapons Carrier. The 1½ ton 6×6 Dodge WC62 is an all terrain truck for the transport of cargo and personnel.  It was the code name for the model without winch, the WC63 had a Braden one. The WC62 was designed to transport 17 equipped soldiers over any terrain.
Technical data
Engine : Dodge T214, 6 cylinders in line, 230 cu in (3.8 liters), 92 horsepower ; side-valve engine. 23,092 built (both WC62 and WC63 variants with Braden winch). Length: 17 ft 11 in / 5.47 m Height (with canvas cover): 7 ft 3 in / 2.21 m Height (with top down): 5 ft 2 in / 1.57 m Weight: 6,925 lb / 3,141 kg Width: 6 ft 11 in / 2.11 m Payload: 3,300 lb / 1,500 kg
Compared to the Dodge 4×4 WC51, the Dodge 6×6 is characterized by its transfer case with two speeds. Its rear axles have the same architecture as the GMC CCKW : one drive shaft for each axle, 3 tie rods by axle, oscillating inverted leaf springs.